Executive Boardroom
Achieving Zero-Time Threat Prevention using Deep Learning
Machine Learning is a big step forward in combatting cyberattacks but is still no silver bullet. Many traditional cybersecurity solutions available today are causing huge operational challenges as they are inadequately defending against today's complex and sophisticated threats. It has become increasingly evident that the solutions used to protect your company and its data need to work pre-emptively to prevent attacks, rather than just detect and respond to them. Fortunately, AI technologies are advancing, and Deep Learning is proven to be the most effective cybersecurity solution, resulting in unmatched prevention rates with proven lowest false positive rates. As you evaluate new technologies for your organization, understand the differences and benefits of Artificial Intelligence, Machine Learning, and Deep Learning.
This session will cover:
- Introduction to Deep Learning- Differences between AI/ML/DL
- Applying deep learning as a preventative approach to cybersecurity
- Advantages of using deep learning to autonomously block any threat in milliseconds.
Sponsored by: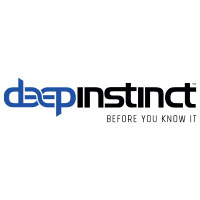 Deep Instinct
Presented by:
Brian Black, Senior Principle Architect & Technology Evangelist, Deep Instinct